As an important equipment for network transmission, an optical transceiver has great influence on network performance like signal transmission distance and reliability. Quality promises are easy to make, but they are difficult to deliver. T&S, however, manages to do it.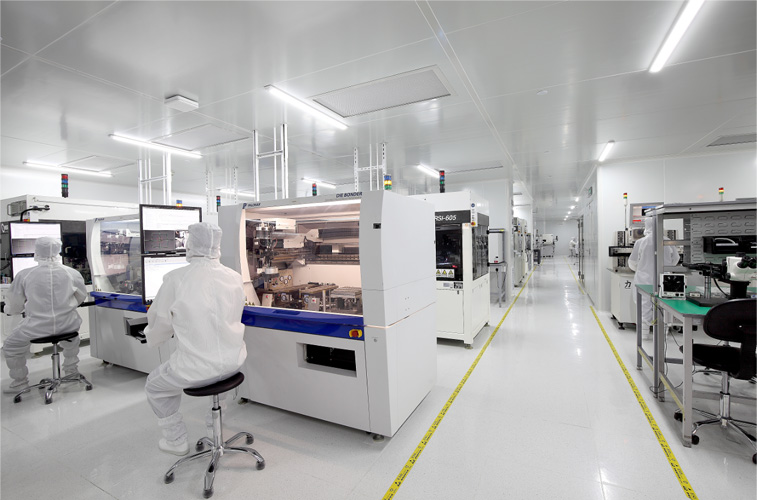 T&S Transceiver Full Test Process
The most commonly seen transceiver quality issues are related to reliability, stability, and interoperability. Each issue may result in network delays and system reboots, wasting your valuable time and money.
T&S places a high priority on the optical transceiver quality in order to make your network connection as simple as possible. Over the years, we've invested great much in our test center, equipped it with a variety of world-class testing devices. Furthermore, we have set a rigorous testing procedure. Before a transceiver reaches you, it passes all of the tests. T&S prioritizes fairly stable performance, even if it takes more time and money.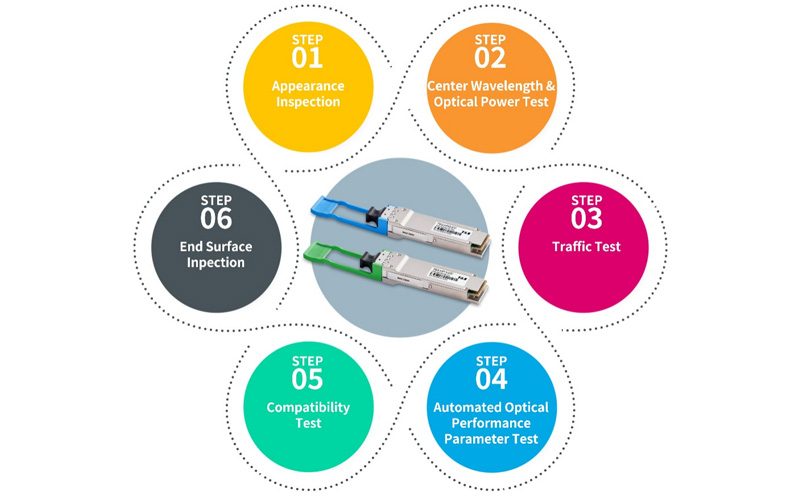 T&S Transceiver Test Steps
What does T&S do to meet 5G network application requirements?
As it is used in a harsh environment, the operation temperature of a 5G front-haul transceiver is required to range from -40°C to 85°C. At the same time, it must be of low latency and high speed.
Temperature tests and traffic tests are carried out to ensure 5G transceivers work well between -40°C and 85°C with low latency and a high data rate.
What test does T&S do to keep low power consumption?
Global data center construction is progressing quickly with increasing bandwidth, it is predicted that by 2030, data center electricity will account for 3% to 13% of global consumption. Transceivers, as one of the critical data transmission equipment in data centers, will consume a lot due to their large quantity, especially high data rate transceivers. As a result, data center transceivers are expected consume as little power as possible.
T&S has built automated optical performance parameter tests such as eye diagrams, current, and voltage to provide you with more stable and energy-saving transceivers.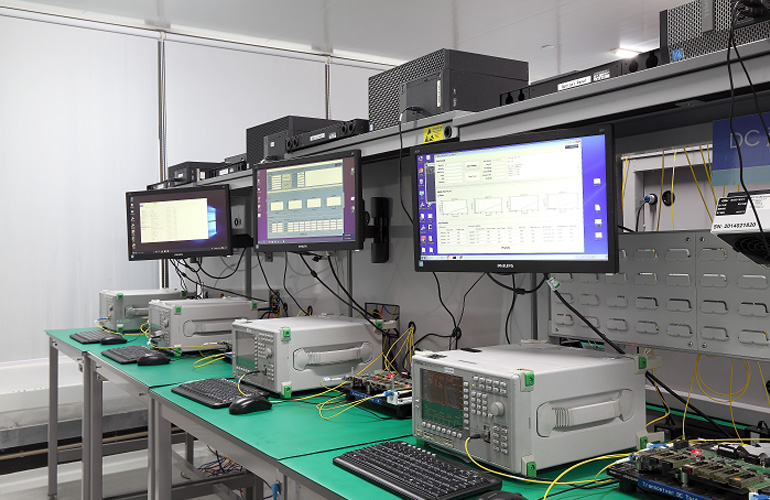 What do we do to ensure long distance transmission for WDM network?
WDM transceivers are designed for high-capacity and long-distance transmission. When you buy a WDM transceiver that supports an 80km transmission distance, you may discover that it cannot support the distance as stated. Because it is susceptible to dispersion and nonlinear effects.
T&S detects the side mode suppression ratio and extinction ratio for high receiving sensitivity and low transmission loss to ensure our WDM device can support a long enough transmission distance.
T&S is always looking for dependable ways to improve our ability to provide high-performance networking products and solutions. T&S will make every effort in the future to continue delivering the best-performing transceivers to ensure a seamless connection with no downtime.